The San Francisco African American Historical and Cultural Society presents exhibits, programs, speakers, and other events which inform and provide context on African American history, life and culture. This page features current and upcoming events, and highlights a memorable past exhibit.
African Reflections: Speaking Through Art Contemporary Artists' Responses to African Art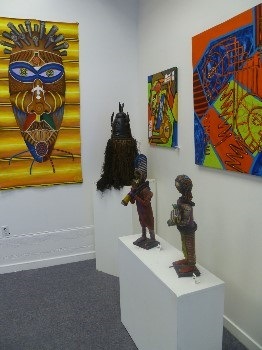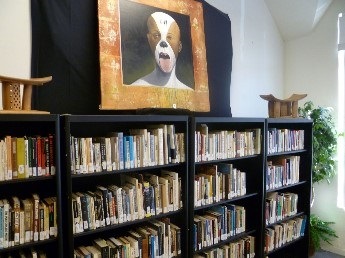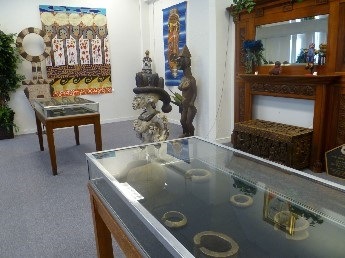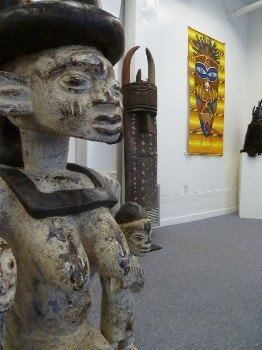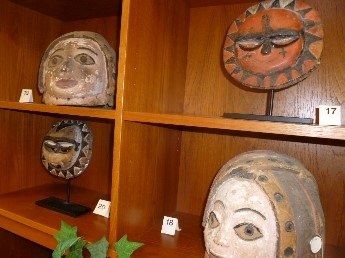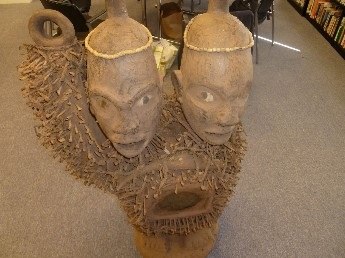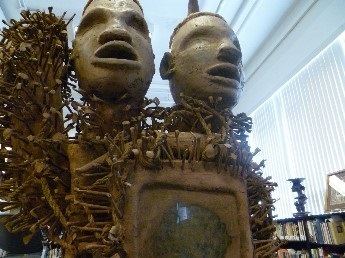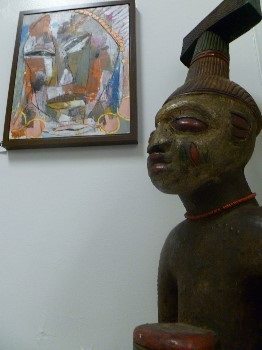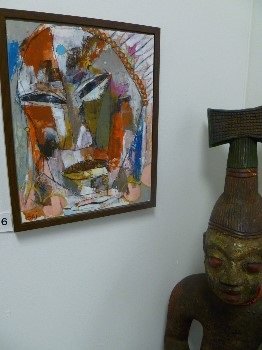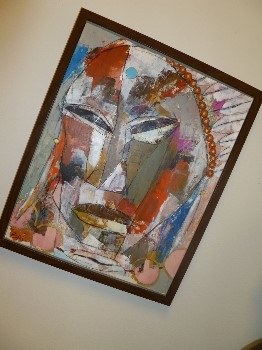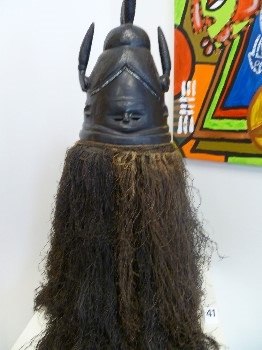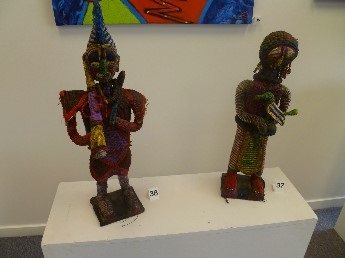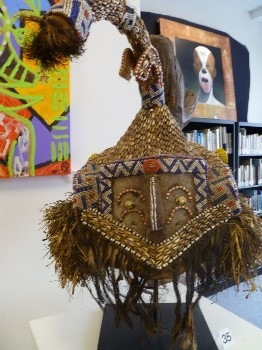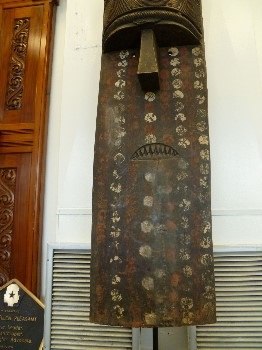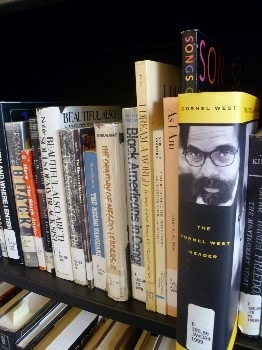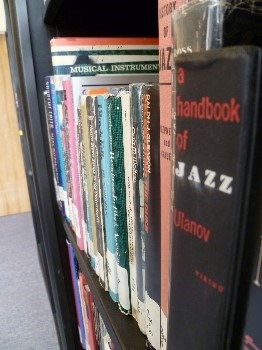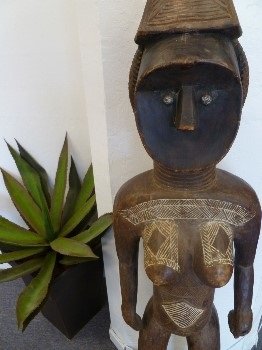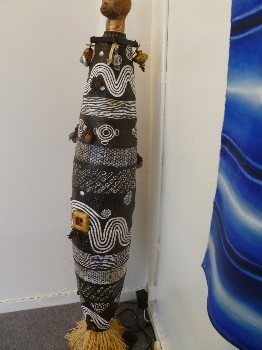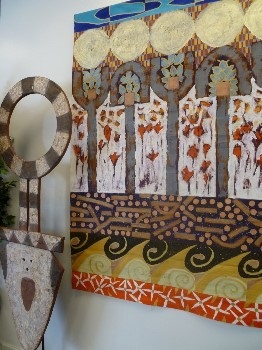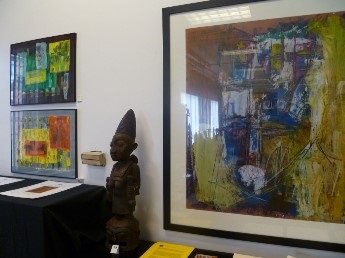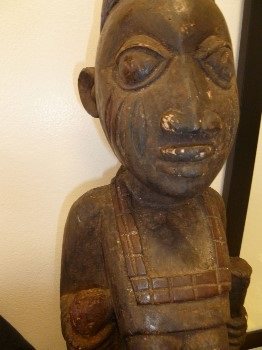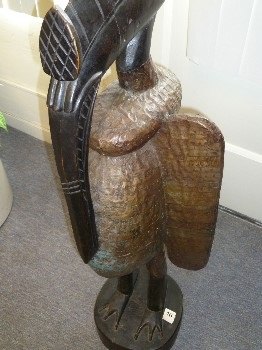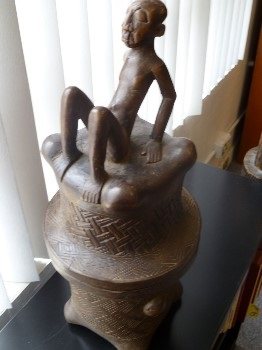 Africa is the world's second-largest and second most populous continent, after Asia. With 1.2 billion people (as of 2016) in 54 countries, it accounts for 14.2% of the world's human population. African is three times larger than the continental United States including Alaska.
African art is extremely diverse, extraordinarily vigorous and shows a brilliant sense of form. African Art has had an aesthetic impact on the development of twentieth-century Western art, on Picasso, Derain, Braque and Mogdigliani, among others. These objects transcend their culture of origin to be of fundamental impact and influence on the universal culture of our time.
The exhibit explored this rich cultural legacy through the eyes of local Bay Area artists of the Diaspora, reflecting powerful forms, complex symbolism and formal inventiveness so indicative of traditional African Art.
Events
Regular Events
Monthly Society Board meetings are taking place via telephone conference.
"African American Resources for Genealogy" Workshop will be offered soon via ZOOM. Watch for an email, go to our Facebook page, call or email the office for more information.
Exhibits
"Barack Obama: African Americans and the Vote," the 2020 Black History Month exhibit still stands in the Gallery. We hope to bring this to you virtually.
The Black Family Through The Artist Eye - a virtual museum.
Black Migrations
A film depicting 6 people's oral history of migration to San Francisco, produced by The Society and Citizen Film for Black History Month 2019.
Black Family Photo Album
Take a few minutes to view a slideshow of the Black Family as submitted by the Gore, Sherman, Garrett, Jones and Stonestreet-Bolden families. Some of these were used in the Society's 'Family Histories' presentation held on February 12, 2021; the others were added by Society members. 'Ev'ry Time I Hear the Spirit' was rendered by the Lucy Kinchen Chorale of the east bay.
Black Family History Presentation
View the recording of the Black History Month Family Histories presentation, featuring the Jones, Rambo-Tyson, Stonestreet-Bolden families, first presented on February 12th and re-recorded and April 22 for website viewing
African Americans and the Vote
African Americans and the Vote, a documentary film featuring Mayor Willie L. Brown, Jr., Judge John Dearman, and De'Anthony Jones, was "on time" for the November election; and it remains of import. The life stories of those featured in the video speak to the importance of voting. This past election demonstrated that the African American vote can make a difference! The film documents their childhoods, family backgrounds, and opportunities that shaped their lives as African Americans involved in the political and public arena.
This is the second Black History Month documentary produced by the Society in conjunction with Citizen Film, now available for viewing and discussion, and soon to be featured here and on social media. Click here to see a filmclip of African Americans and the Vote. For more information, contact the Society at info@sfaahcs.org or 415-292-6172.