Board of Directors
ALFRED W. WILLIAMS
Al is the President of the Society and Chairman of the Board of Directors. He is the Founder and General Manager of Alfred Williams Consultancy, LLC, a San Francisco based public affairs consulting firm that specializes in community relations. Al has held senior management positions in the public, private and not-for-profit sectors.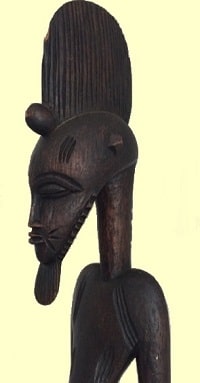 W. E. HOSKINS, DDS
Bill is the Executive Director of the Society. He currently practices Dentistry with the Department of Public Health and is the President of the Greater Bay Area Dental Society. He is also President of the Bay Area Investment Club.
CARL WILLIAMS
Carl is the Secretary of the Society. He is an attorney in private practice, member of the California Bar since 1986; he has a Bachelor of Arts degree from Colorado State University; a long-time resident of San Francisco and a graduate of Hastings Law School; he formerly served as Executive Director of the Mayor's Office of Community Development (Mayor George Moscone), Executive Director of the San Francisco Housing Authority, General Counsel of the San Francisco Housing Authority, Deputy Area Director, Western Addition Area A-2 Project with the San Francisco Redevelopment Agency; he brings a background in governance to the board having served on the San Francisco Ethics Commission and Chair of the California Coastal Commission (1994-1996).
CAROL MOSS
Carol is the Treasurer of the Society. She received her BA and MA from San Francisco State University. She retired from City College of San Francisco after 41 years of service as a Media Specialist and Instructor. She is a member of and has served as an officer in a multitude of national, state and local organizations, including the Society. Numerous community and professional organizations have all benefited from her advocacy, leadership and activism.
LOUIS GARRETT
Louis is a native of Marshall, Texas, graduate of Galileo High School, San Francisco City College, and San Francisco State College (now University). He is a retired administrator from the San Francisco Unified School District, Army Veteran, Master Mason of the historic Hannibal Lodge #1, San Francisco, Ca., established in 1852. He is married and is the father of five children.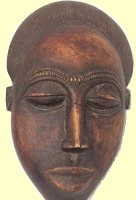 KIWAN GORE
Kiwan is a Wall Street Investment Educator with Evelyn & Company. Kiwan's industry experience includes 23 years of Trading, Operations, and Financial Consultation. She has a degree in Business and Finance from San Francisco State University. She is a "legacy" member, daughter of a civil rights/community activist and Society member, who taught Kiwan that Black History and community activism are very important to maintain in her life. She continues to work toward equality and equity for the African American community.
VIRGINIA SMYLY
Ms. Smyly is a retired Public Health professional. She is a native San Franciscan, a graduate of Lowell H. S., University of California at Berkeley, and UCB's graduate school, where she earned degrees in African American Studies, Anthropology, and Public Health. Her vocation is historian, and she is an amateur genealogist. Virginia heads the Society's archive inventory project.
CHERYL THORNTON
Cheryl is a longtime City and County employee and an active official of SEIU local 21. She is active in the SEIU's and other organizations' fight to expose and stop racial discrimination and harassment of African Americans in the CCSF workforce. She currently sits on the Society's citywide Black History Planning Committee.
MARISA WILLIAMS
Marisa, a "legacy" Society member, brings technology and 21st century themes to the Board. She has chaired the Society's citywide Black History Planning Committee and in 2018, produced the 13-minute video, "Black Migration", oral history interviews with 6 African Americans.