Library and Archive Collections
The Ethel Ray Nance and Elena Albert Library and Archives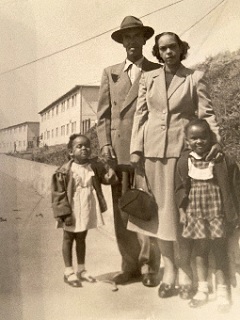 Library
SFAAHCS maintains a non-circulating library of books, journals, pamphlets and audio-visual materials written by and/or about African Americans, African American history, culture, art, life and contributions to society. It contains many first and unique editions and rare books depicting African and United States history, reference materials, rare political, war effort and anti-racist pamphlets, print copies of unique journals, magazines, newspapers, etc., fiction, poetry, other non-fiction, books for juveniles, and a variety of audio-visual materials.
The library is accessible during Society operating hours, or by appointment.
Archive
The archive contains unique items of historical significance to African American history, arts, life, and culture dating from the mid-1880s. Since 1955, art, family memorabilia, photos, etc., have been collected and added to the archive, including the papers and keepsakes of Dr. Carlton B. Goodlett, prominent publisher and politician, the Reverend Dr. Howard Thurman, noted theologian and co-founder of the first interracial church, and his wife, Sue Bailey Thurman, historian and Society supporter, and James Herndon, co-founder of the Society and Civil Rights lawyer and activist. The archive has served as a primary resource for graduate students and researchers, including Dr. Albert Broussard and Paul Miller, who have written definitive books about San Francisco African American history. (See Black History page)
The archive is accessible to researchers by appointment and on a case-case basis.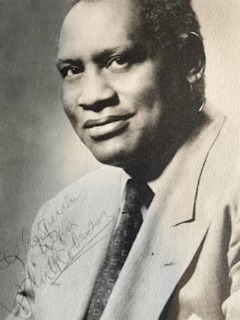 Donations
Donations to the Library and Archive are welcome. Potential donations will be assessed against current library acquisition goals and policies; the Society reserves the right to refuse any donation. Donations are considered tax deductible to the extent permitted by law.
*****Archive Project*****
Since 2017, Society members and friends volunteer in the archives. Our goal is to inventory each item in our collection (pamphlets, fine art pieces, African traditional arts and crafts, family memorabilia, and documents). We have itemized over 2500 separate items, each included in a database. With foundational techniques we learned from our partners at the San Francisco Public Library, we are now conducting research to document items and people of interest. As a result of regular articles in the Society's Praisesinger newsletter on recent acquisitions and other finds in the archives, community members have contacted the Society with additional information.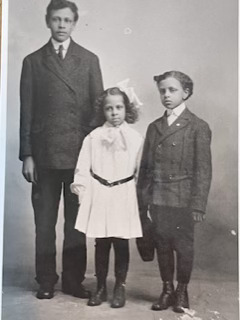 If you want to help with the archive inventory project, please contact us through the Society's email or voicemail.
Phone: 415-282-6172 email:info@sfaahcs.org