Welcome
The San Francisco African American Historical & Cultural Society is a membership-based non-profit, open to people of all ages, races, and ethnicities who support our mission. Founded in 1955, the Society is the oldest institution of its type in the western United States.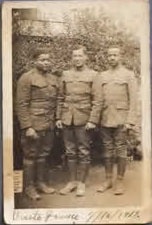 The Society is an active participant in the civic conversation, advocating for the African American community, seeking to instill pride in heritage and respect for our culture and contributions to society. It does so through telling San Francisco's story from the African American community perspective in lectures, symposia, public programs, public comment, exhibitions, printed materials, guided tours and more.
The Society collects, preserves and uses archival and print resources depicting economic, political, cultural and religious life of San Francisco's African American community and how the community has contributed to the broader society.
Since 1955, the Society leads an annual San Francisco Black History Month program based on the theme selected by the Association for the Study of African American Life and History. Join us at City Hall for the annual kick-off.
Visit us at our Library and Gallery located at the African American Art and Culture Complex:
726 Fulton Street, 2nd floor, San Francisco, Ca 94115
Call us at 415-292-6172
Admission is free. However, donations are encouraged and greatly appreciated.
Go to the Contacts tab to apply for membership and/or enroll in our mailing list.